Women Are Humans Not Robots – Actress, Mary Njoku Tells Men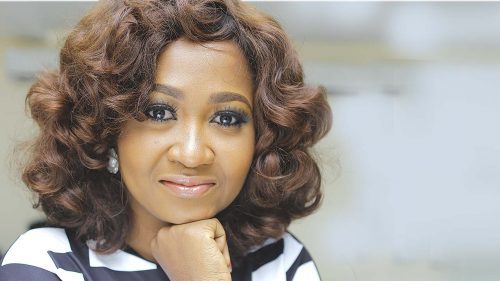 Nollywood actress and wife of Iroko TV CEO, Mary Remmy Njoku, has taken to social media to talk about how uneasy it is to be a mother and work at the same time. 
This came after a friend's husband of the actress complained to her that his wife has refused to work because she's raising their four boys, Mary asked how he expects her to do both fully, especially as the children are under the age of 10.
According to the mother of three, men expect women to work like they don't have children, yet wanting them to raise children as if they don't work. 
Taking to instagram, she wrote;
"We expect women to work like they don't have children and raise children as if they don't work. Haba!! Body no be firewood . We have to either choose one or do a little of BOTH. And Oga has to do a little of BOTH too. To create a balance. Women are humans, not robots!! A friend's husband just complained to me that his wife does nothing to support him. 'She just sits at home with the boys and eats. Imagine . 4 sons under 10!!! Anyway I don't think her husband will ever speak to me again.Time for a workout!!''
Source: Naija News
Source: Naija News

#Women #Humans #Robots #Actress #Mary #Njoku #Tells #Men
Post views in 5 minutes: 0 views