NNPP Reacts To Atiku's Call On Kwankwaso To Fight Tinubu Over 'Forged' Certificate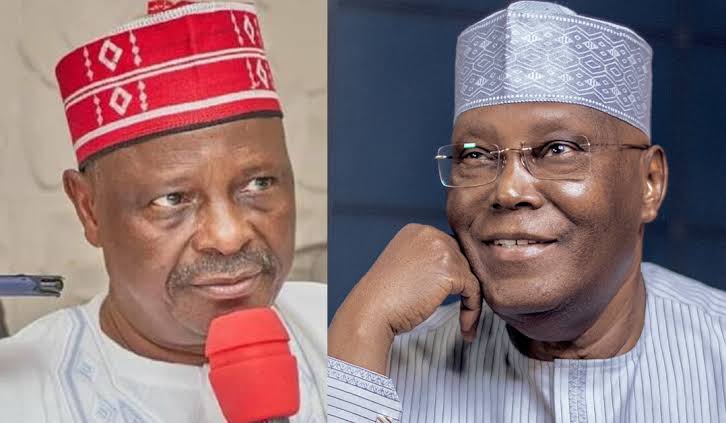 The New Nigeria Peoples Party (NNPP) has rejected the call of the 2023 presidential candidate of the Peoples Democratic Party (PDP), Atiku Abubakar, for his presidential flagbearer, Rabiu Kwankwaso, to join his quest to challenge the election of President Bola Tinubu at the Supreme Court.
The acting NNPP Deputy National Chairman, Prince Nwaeze Onu, made this known while addressing reporters at the party's National Secretariat in Abuja on Saturday.
Recall that Atiku had requested the release of President Tinubu's certificate from the Chicago State University (CSU) to help him pursue his case at the Supreme Court.
The former Vice President sorted the credentials over the suspicion that the certificate Tinubu submitted to the Independent National Electoral Commission (INEC) may not be authentic.
Following the release of the documents, Atiku had last Thursday, during a World Press Conference held in Abuja, called on Peter Obi of the Labour Party (LP), and Kwakwanso to team up with him to expose the discrepancies in Tinubu's academic records.
However, according to Onu, the former Vice President should leave Kwankwaso out of his legal tussle with President Tinubu and does not want to be involved in his quest for justice.
He said that unlike Atiku and the PDP, the NNPP is not in court and would not want to be seen as an interloper in a case that it is not involved in.
Onu said the NNPP should not be dragged into things affecting other parties, saying the party decided not to approach the court because of its love for Nigeria.
Full Story: https://www.naijanews.com/2023/10/08/nnpp-reacts-to-atikus-call-on-kwankwaso-to-fight-tinubu-over-forged-certificate/
TAGS: #NNPP #Reacts #Atikus #Call #Kwankwaso #Fight #Tinubu #Forged #Certificate