'Movie Producers Refused To Give Me Major Roles Because I Was Tagged Ugly'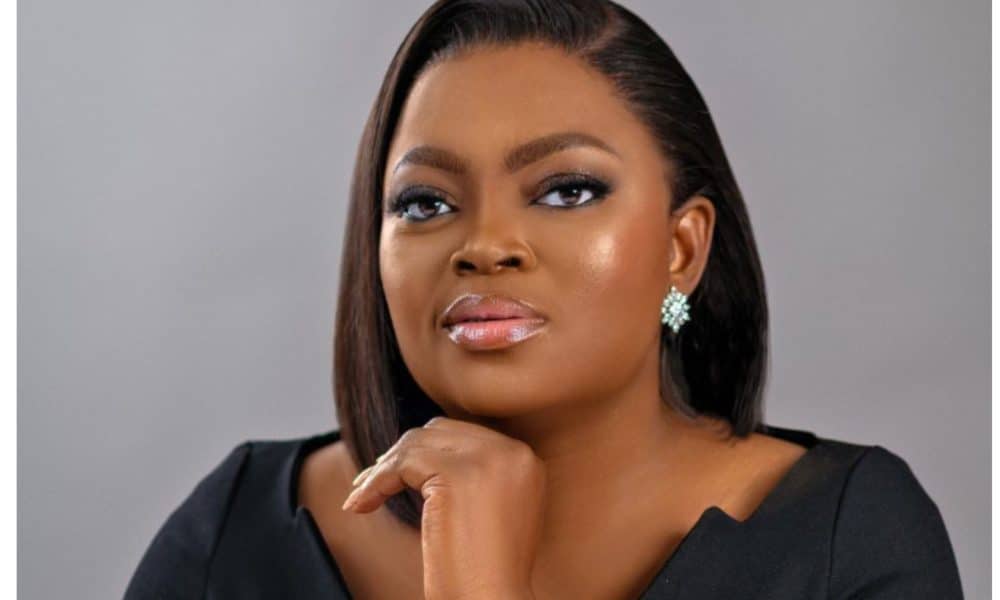 Nollywood actress and filmmaker, Funke Akindele has opened up on some of the challenges she encountered as a struggling actress.
Akindele disclosed that she was denied major roles because people tagged her as "not fine."
The thespian disclosed this during an appearance on the latest episode of the TokeMoments podcast, hosted by Toke Makinwa.
Akindele said she lost major roles even in Yoruba indigenous movies because of her physique.
She recalled that actress Iyabo Ojo helped her several times during her altercations with filmmakers who turned her down because of her looks.
The 'Jenifa Diary' actress said producers were giving her just minor roles which made her cry.
"I remember people telling me, 'You are not fine. You don't have an ass. You don't have boobs. You will not be in this film.
"And, I remember crying. A lot of times I would cry, break down, get into the bathroom and cry," she recalled.
Study And Understand Contracts Before Signing Them – Akindele To Artists
Meanwhile, Akindele has advised young and up-and-coming artists to study and understand their contracts with their record labels.
Naija News reports that Funke while speaking at the premiere of the Prime Video Five Part mini-series, titled, 'She must be Obeyed', held at Filmhouse, IMAX Cinema, Lekki, Lagos, said the content focuses on issues affecting young artists in the music industry.
The Peoples Democratic Party (PDP) Lagos deputy governorship candidate in the 2023 election emphasised that artists must be educated, patient and careful in their quest for fame.
She said, "It is extremely important for young and up-and-coming artists to ensure that they study their contracts to know the details and know what they are going through.
"We put out content that affects young artists and that is why we came up with this series so that when they watch it, they would learn a lot of things and be very careful.
"Young artists need to be educated and we need to organise a lot of seminars, workshops for them to know that they are important.
"The young talents are very hungry to be seen as they want to showcase their talent but unfortunately, they don't study their contracts, they don't get a lawyer or families that are experienced to educate them.
"The series will teach them a lot of things that will help them grow and learn the basic things in the industry"
Copyright © Naija News 2023 All rights reserved. This material, and other digital content on this website, may not be reproduced, published, broadcast, rewritten or redistributed in whole or in part without written permission from Naija News.
Funke AkindeleToke Makinwa
Full Story: https://www.naijanews.com/2023/10/07/movie-producers-refused-to-give-me-major-roles-because-i-was-tagged-ugly-funke-akindele/
TAGS: #Movie #Producers #Refused #Give #Major #Roles #Tagged #Ugly