INEC Speaks On Uploading Real-Time Results On IReV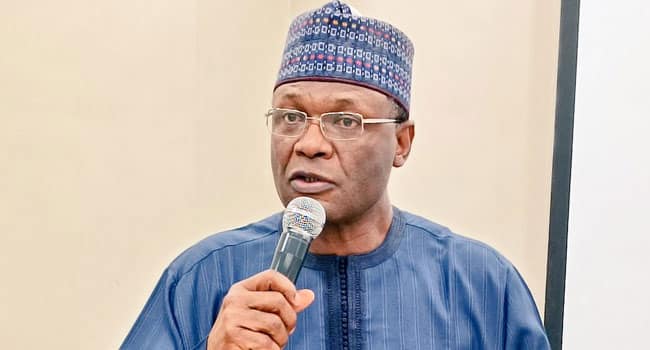 The Independent National Electoral Commission (INEC) has promised to upload polling unit results in real-time on the Result Viewing Portal (IReV).
The Acting Director of Voter Education and Publicity of the Commission, Mary Nkem, made the promise on behalf of the Chairman, Professor Mahmood Yakubu, at Channels Television's People's Townhall on Election Security in Abuja on Sunday night.
Nkem said all the glitches experienced during the 2023 general elections had been addressed, stating that the Commission is ready to conduct free, fair and credible off-cyle elections.
She said INEC has put a lot of plans in place to guarantee early deployment of sensitive materials to polling units including ad hoc officers camping near polling units a day before the exercise.
She said: "Rather than people moving from the local government headquarters to the various polling units, they are moved closer to the PUs (polling units) where they are going to work. So, I can assure you that God willing, we will deploy early."
The INEF spokesperson revealed that sensitive materials will be moved from the Central Bank of Nigeria (CBN) vaults to Kogi, Bayelsa and Imo states by Monday.
The official also said the Commission conducted mock accreditation last month in all three states to confirm the functionality of the BVAS, accredit voters as well and upload polling unit results to the IreV and these were optimally carried out.
Asked whether the challenges with the IReV in the 2023 presidential election earlier in February had been identified and resolved to go into the three off-cycle governorship polls, Nkem said, "Sure, we had a post-election review and all of these things that went wrong were identified."
"Well, there was a glitch, technology, and it will interest you that if you go to the IReV now, all of those results on the IReV. Just that they could not be uploaded real-time but they were uploaded later on and we can assure Nigerians, because even the mock that we conducted, within two hours, all the results were on the IReV," she added.
Story continues below advertisement
Nkem encouraged all political parties with candidates in the forthcoming polls to have records of results of all the polling units to monitor collation.
&copy 2023 Naija News, a division of Polance Media Inc.
Full Story: https://www.naijanews.com/2023/11/05/off-cycle-elections-inec-speaks-on-uploading-real-time-results-on-irev/
TAGS: #INEC #Speaks #Uploading #RealTime #Results #IReV