'I Was Part Of The First Set At Government College Lagos, Tinubu Not Part Of Our Set' – Fola Adeniran-Ogunsanya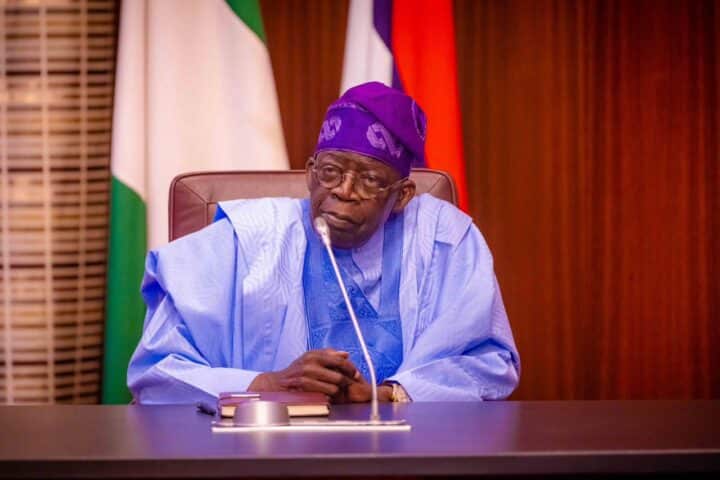 Fola Adeniran-Ogunsanya, a pioneer student of Government College Lagos (GCL) and son of the late Nigerian politician and lawyer, Adeniran Ogunsanya (SAN), has reacted to the claim that President Bola Tinubu attended the school.
Ogunsanya, who claimed that he was in the first set of the school, said for the four years in the school, he never met President Tinubu.
The revelation of Ogunsanya comes amidst the controversy around the academic records of President Tinubu.
The Presidential candidate of the Peoples Democratic Party (PDP), Atiku Abubakar, had requested Tinubu's record from the Chicago State University in a move to appeal the ruling of the presidential tribunal.
Ogunsanya, in an interview with Rifnote, said President Tinubu can not state the names of people he attended the school with if he truly went to the school.
He said, "It was last week that I read that he attended Government College, Lagos. I called a couple of my friends. I said Government College ke!1970? That was what blew my mind. Government College was not established in 1970, it was established in 1974. I was part of the first set of Government College, Lagos.
"I'm sorry to say, the president was not in our set. For the next four years that I was there, I don't think the president was ever there. I would have met him, known him. I'm in the pioneer set of Government College, Eric Moore, so if you want to know most of the people that attended Government College, I can blot out names, Can our president do that? Just asking. There was Solomon Onwukwe, the Shitta Bays, Semiu Ibrahim, I can go on and on."
Ogunsanya, while speaking on how his father started government colleges in Lagos as a Commissioner for Education, said: "The government colleges were set up in 1974 and I would have gone to Igbobi College or St Gregory's College, but my father was telling me when I was there that he could not start a school for Lagos indigenes and his son would go to a different college.
"How would that appear? When it was set up, I was one of the first set that attended the Government College, Lagos. There was Government College, Lagos, Government College, Epe, there was one in Ito Ikin, Government College, Badagry, Government College, Ikorodu. Government College, Ojo is the one that is LASU now. It used to be a government college then."
Copyright © Naija News 2023 All rights reserved. This material, and other digital content on this website, may not be reproduced, published, broadcast, rewritten or redistributed in whole or in part without written permission from Naija News.
Bola TinubuFola Adeniran-OgunsanyaGovernment College Lagos
Full Story: https://www.naijanews.com/2023/10/08/i-was-part-of-the-first-set-at-government-college-lagos-tinubu-not-part-of-our-set-fola-adeniran-ogunsanya/
TAGS: #Part #Set #Government #College #Lagos #Tinubu #Part #Set #Fola #AdeniranOgunsanya