I Am Not Afraid Of EFCC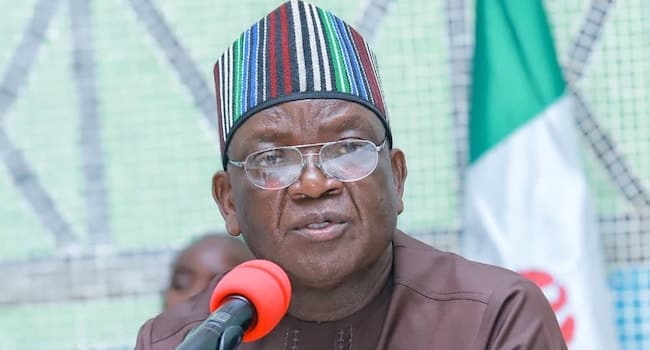 Benue State Governor, Samuel Ortom, boasted on Friday that unlike some of his counterparts, he does not have anything to hide, hence he is not afraid of being investigated by the Economic and Financial Crimes Commission (EFCC).
Speaking during the valedictory session for members of the State Executive Council and other top government appointees on Friday at the old banquet hall of Government House, Makurdi, Ortom said he is willing to submit himself to the anti-graft agency for scrutiny if called upon.
Ortom thanked members of the Council for contributing to the successes recorded by his administration and also appreciated them for the kind words they poured on him, assuring them that their relationships would be sustained even after his tenure elapsed.
He also advised his appointees to be prepared to face the anti-graft agency if invited for questioning assuring that he has no skeleton in his cupboard.
He said: "Anytime you are invited by EFCC, don't be afraid to go. As for me, I am not a coward to run away from EFCC, if they come for me I will follow them. I don't have any investment in Europe all I have are in this state.
"If anyone accuses me of committing any crime let the person come and show me how it happened because I have nothing to fear and I have no skeleton in my cupboard."
Ortom insists that he was not dissolving his cabinet. He asked his Commissioners to stay put on their jobs until the day of the handover.
"By noon of May 29 when the new government takes over everyone will formally vacate their positions. So everyone should stay put till then," Ortom said.
On their part earlier, members of the Council took turns to appreciate Governor Ortom for giving them the opportunity to serve and contribute to the development of the state.
They collectively assured him that they would also be with him as a family and support him in his future endeavours.
Full Story: https://www.naijanews.com/2023/05/26/i-am-not-afraid-of-efcc-ortom/
TAGS: #Afraid #EFCC