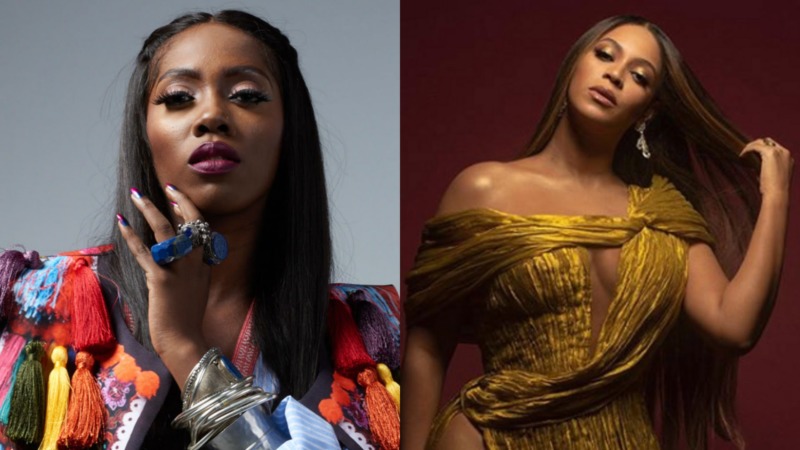 Beyonce's publicist, Yvette Noel-Schure has reacted to Tiwa Savage's video where she called on the singer to lend a voice to the ongoing protests in Nigeria. 
In a 20-minute video shared via her Instagram page which happened to be taken from a live session with fans, Tiwa Savage shared her opinion on the issues plaguing the country from corruption, police brutality, and poverty. According to Tiwa, Beyonce needs to lend a voice to the ongoing protests happening in the country.
She urged Beyonce to use her platform which was used to reach out to all the Nigerian artistes for her "Black Is King" project. Tiwa said she was proud to be a part of the project as it helped change the way blacks are perceived globally but now the country where the creatives behind the project is currently experiencing troubles and she can not be quiet about it.
Reacting to her video, her publicist wrote that people should not judge based on people's posts as some activists are actually working in the background while some are out in the streets. She wrote: " Not all activists live on social media. Not all doers look for validation nor your approval. Not all work is for a Photo Op. Make it normal to stop judging people's actions based on posts. Posts don't make you an activist. Actions make you an activist. Whether in the background or out in the streets. We all choose a different path to get it done. Blessed are those who do not see yet they believe. Actions speak louder than posts! Stop Judging. S.T.O.P
AUTHOR
Olaosebikan Olabimpe is a News Writer and Content Creator at Tooxclusive.
Her idea of a great day is to be indoors snuggled up with a book and good music.
She is also a passionate lover of rap.
Source: tooXclusive
Post views in 5 minutes: 0 views